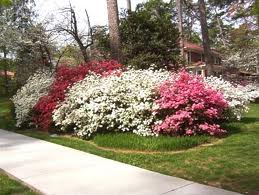 VISIT OUR POLLINATOR STATIONS!
SOME OF OUR SPECIALS:
Delphinium Perennial now 2 $25 (or $18.99 each)
Malva Perennial now 2/$20 (or $15.99 each)
GROWER SPECIAL: 4.5" ANNUALS: BUY 5, GET 5 FREE!
(New Guinea Impatiens and select group)
Foxglove Perennial now 2/$20 ($15.99 ea)
Knock Out Roses now $19.99 ea. for 2 or more. (2 gal)
Broom Shrubs now only $24.99 ea. for 2 or more.
Arborvitae now only $35 ea. for 2 or more.
Forsythia now $19.99 ea. when you buy 2 or more.
Hydrangeas now only $19.99 ea. when you buy 2 or more (17mm/2gal) OVER 100 TO CHOOSE FROM...MANY COLORS
WEB ONLY BULK SPECIAL!......$2 OFF EACH YARD OF BULK MULCH...LIMITED TIME.
CEDAR BAG MULCH 9/$39.99...LARGE 3CF BAG
MOST DELIVERIES DONE IN 24 HOURS
Welcome to our Web-Store.
Our Garden center has been a fixture on the shoreline for years!
NEW PERMANENT STORE NOW OPEN AT 715 BOSTON POST RD/GUILFORD....JUST 288 STEPS FROM THE OLD/FONICELLOS
NEW! MY YARD SECTION GIVES YOU MONTHLY TIPS ON YARD CHORES!
Nth. Madison's Hockings LLC/Circle Country Gardens(at the circle)has closed.
(May Hours: Open Mon.-Wed. 7:30-6:00, Thur./Fri. 7:30-6:30 Sat. 8:00 to 5:30 and Sun. 8am to 5pm.)
New!

Wooden nickels! For each $25 spent at 1 visit, get $1 wooden nickel. NO CARDS, NO PHONE NUMBERS, NO POINTS! (see Wooden Nickel page)

TO LEARN MORE PLEASE VISIT THE POLLINATOR PARTNERSHIP WEB-SITE.
PRIVACY/SECURITY POLICY: Your payment and personal information is always safe. Our Secure Sockets Layer (SSL) software is the industry standard and among the best software available today for secure commerce transactions. It encrypts all of your personal information, including credit card number, name, and address, so that it cannot be read over the internet. We do not ever maintain any personal information like social security numbers or credit card numbers. We do not sell any information to anyone. We use your name and address to send you offers from us ONLY. This information is not shared and is kept on a computer without internet access.