<>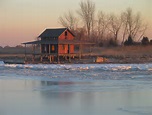 2nd. step of Mulch discount program is now running. Just click on Early buy pages on the left to order.
SAVE $6-$8 PER YARD! BAGS NOW ONLY 9/$35.99
OUR MOST POPULAR SALE OF THE YEAR!!
Ask the experts! 90% of our staff has at least 30 years in plant business!
Welcome to our Web-Store.
Our Garden center has been a fixture on the shoreline for years!
NEW PERMANENT STORE NOW OPEN AT 715 BOSTON POST RD/GUILFORD....JUST 288 STEPS FROM THE OLD/FONICELLOS
NEW! MY YARD SECTION GIVES YOU MONTHLY TIPS ON YARD CHORES!
Our Garden Center at Circle is closed..(Hockings/Circle Country Gardens) in North Madison
CURRENT HOURS:
Open 7 days a week from 9am-5pm
(e-mail:villagegreene@juno.com)

TO LEARN MORE PLEASE VISIT THE POLLINATOR PARTNERSHIP WEB-SITE.
PRIVACY/SECURITY POLICY: Your payment and personal information is always safe. Our Secure Sockets Layer (SSL) software is the industry standard and among the best software available today for secure commerce transactions. It encrypts all of your personal information, including credit card number, name, and address, so that it cannot be read over the internet. We do not ever maintain any personal information like social security numbers or credit card numbers. We do not sell any information to anyone. We use your name and address to send you offers from us ONLY. This information is not shared and is kept on a computer without internet access.