<>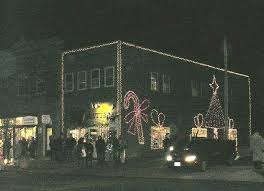 Mobile device users: Product pages at bottom of page.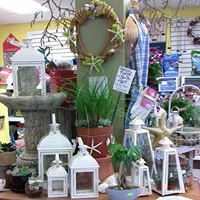 CHRISTMAS BOUGHS/BRANCHES: 21 Types by the lb.
FRESH GARLAND ROPING: 8 Types by coil or yard
KISSING BALLS, POTS,PLANTERS, ARRANGEMENTS!
ALBERTA SPRUCE LIVE TREES: 6 SIZES-PLAIN/DECORATED
WREATHS: PLAIN, MIXED GREENS, DECORATED IN 10 SIZES
THEME DECORATED WREATHS: ONE OF KIND/SELL OUT EVERY YEAR
GIFT AND HOLIDAY DECOR.
NEW: most items we sell are now on line with a full description, picture, size and our reg. price. Hundreds of items. Just select page on left and you can research most things we sell
Ask the experts! 90% of our staff has at least 30 years in the plant business!
The Garden Center at Circle is closed..(Hockings/Circle Country Gardens) in North Madison
CURRENT HOURS:
Open 7 days a week. Mon.- Fri. 8am-6pm
Sat. 8am-5pm and Sun. 9am-5pm.
CHRISTMAS EVE: 9AM-2PM, CLOSED CHRISTMAS DAY AND DAY AFTER (12-26)
NEW YEARS EVE: 9AM-2PM, CLOSED NEW YEARS DAY AND DAY AFTER (1-2)
(e-mail:villagegreene@juno.com)

TO LEARN MORE PLEASE VISIT THE POLLINATOR PARTNERSHIP WEB-SITE.
PRIVACY/SECURITY POLICY: Your payment and personal information is always safe. Our Secure Sockets Layer (SSL) software is the industry standard and among the best software available today for secure commerce transactions. It encrypts all of your personal information, including credit card number, name, and address, so that it cannot be read over the internet. We do not ever maintain any personal information like social security numbers or credit card numbers. We do not sell any information to anyone. We use your name and address to send you offers from us ONLY. This information is not shared and is kept on a computer without internet access.