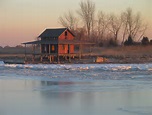 VISIT OUR POLLINATOR STATIONS!
BOY SCOUT SALE IS NOW RUNNING! CLICK ON LINK AT LEFT.
ONLY 4 WEEKS TILL SPRING!
EXTENDED/ENDING SOON!
7 TH ANNUAL EARLY BUY PROGRAM!
Preferred customer mulch pre-order sale now running.
No other sale in 2018 will be larger than this.
BULK: SAVE $4-$6 PER YARD!
ORDER NOW>>>>TAKE DELIVERY AFTER 4/10/18
BAGS: SAVE $4 OFF 9/FOR PRICE (9/$37.99)
ORDER NOW>>>>>PICK UP AFTER 4-10-18 (Or pay for delivery)
(large 3 cubic foot natural cedar bags and others)
(Our most popular sale every year!)
See Early buy pages to get prices and order!
(There are 3 steps to the program. Last step now running. (Step 3 now on)
PLUS COUPON FOR FREE PROPANE REFILL WITH EACH ORDER!
Beat the 2018 price increase that will include a fuel surcharge!
DETAILS:Most details pertaining to the bulk and bags of mulches are on the page with the items. For each order over $200 you will receive a FREE coupon for a 20lb. propane refil for use anytime in 2018. A FREE $10 gift card will be issued for each purchase of a $50 gift card. The gift cards do not expire, but the $10 card can not be used for any purchases of mulch or bagged items outside. Gift card offer expires on 2-28-18. The $5 off propane refill applies to any refill done by 4-30-18. The 25% off any houseplant must be used by 3-31-18. The $2 off bird food is for any 40lb. bag of bird food not already on sale. It also must be used by 3-31-18. The $5 off any $25 sale INSIDE the store can be used on any regularly priced item inside the store during Feb. 2018.
NEW VILLAGE GREENE SPROUTS!
STOP IN AND PICK UP A KIT TO DO AT HOME WITH YOUR CHILD.
Each kit contains a seasonally timed project to do at home with them and
a few things for them to do on their own. Stop in today ($5.00)
Teach them about planting and the environment around them.
Welcome to our Web-Store.
Our Garden center has been a fixture on the shoreline for years!
NEW PERMANENT STORE NOW OPEN AT 715 BOSTON POST RD/GUILFORD....JUST 288 STEPS FROM THE OLD/FONICELLOS
NEW! MY YARD SECTION GIVES YOU MONTHLY TIPS ON YARD CHORES!
Our Garden Center at Circle is closed..(Hockings/Circle Country Gardens) in North Madison
FEB. HOURS: Mon.-Fri. 9 am- 5 pm. Sat 9am to 5pm. Sun 10am to 5pm.

TO LEARN MORE PLEASE VISIT THE POLLINATOR PARTNERSHIP WEB-SITE.
PRIVACY/SECURITY POLICY: Your payment and personal information is always safe. Our Secure Sockets Layer (SSL) software is the industry standard and among the best software available today for secure commerce transactions. It encrypts all of your personal information, including credit card number, name, and address, so that it cannot be read over the internet. We do not ever maintain any personal information like social security numbers or credit card numbers. We do not sell any information to anyone. We use your name and address to send you offers from us ONLY. This information is not shared and is kept on a computer without internet access.