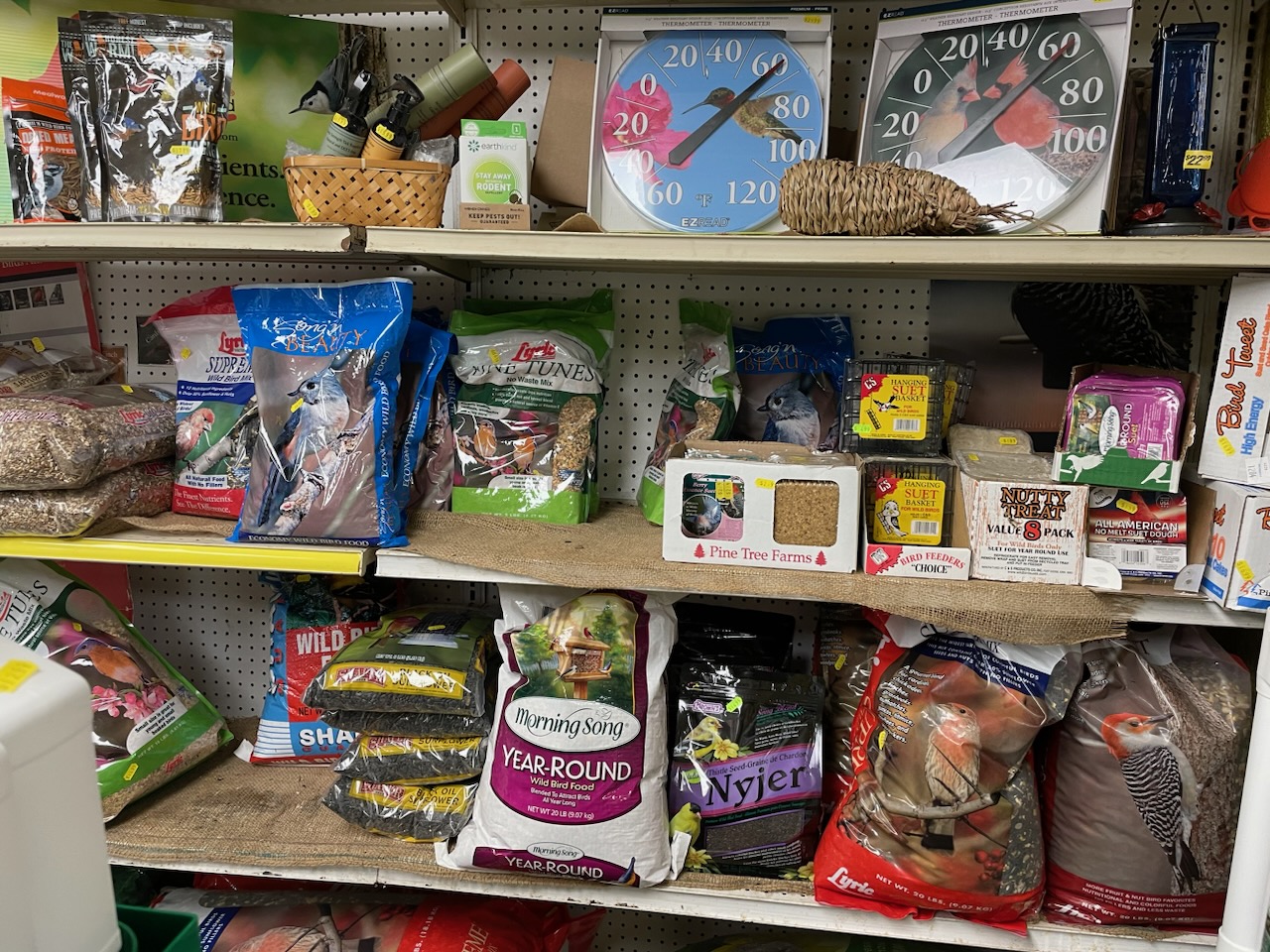 WE CARRY A FULL LINE OF BIRD FOOD AND SUET. FROM SMALL TO LARGE BAGS. WE STOCK MOST LYRIC FOODS. (YEAR ROUND) Pictures and brands may vary.
Our inventory is not live, items may not be in stock.
Prices are subject to change. Please call for exact price on that given day.